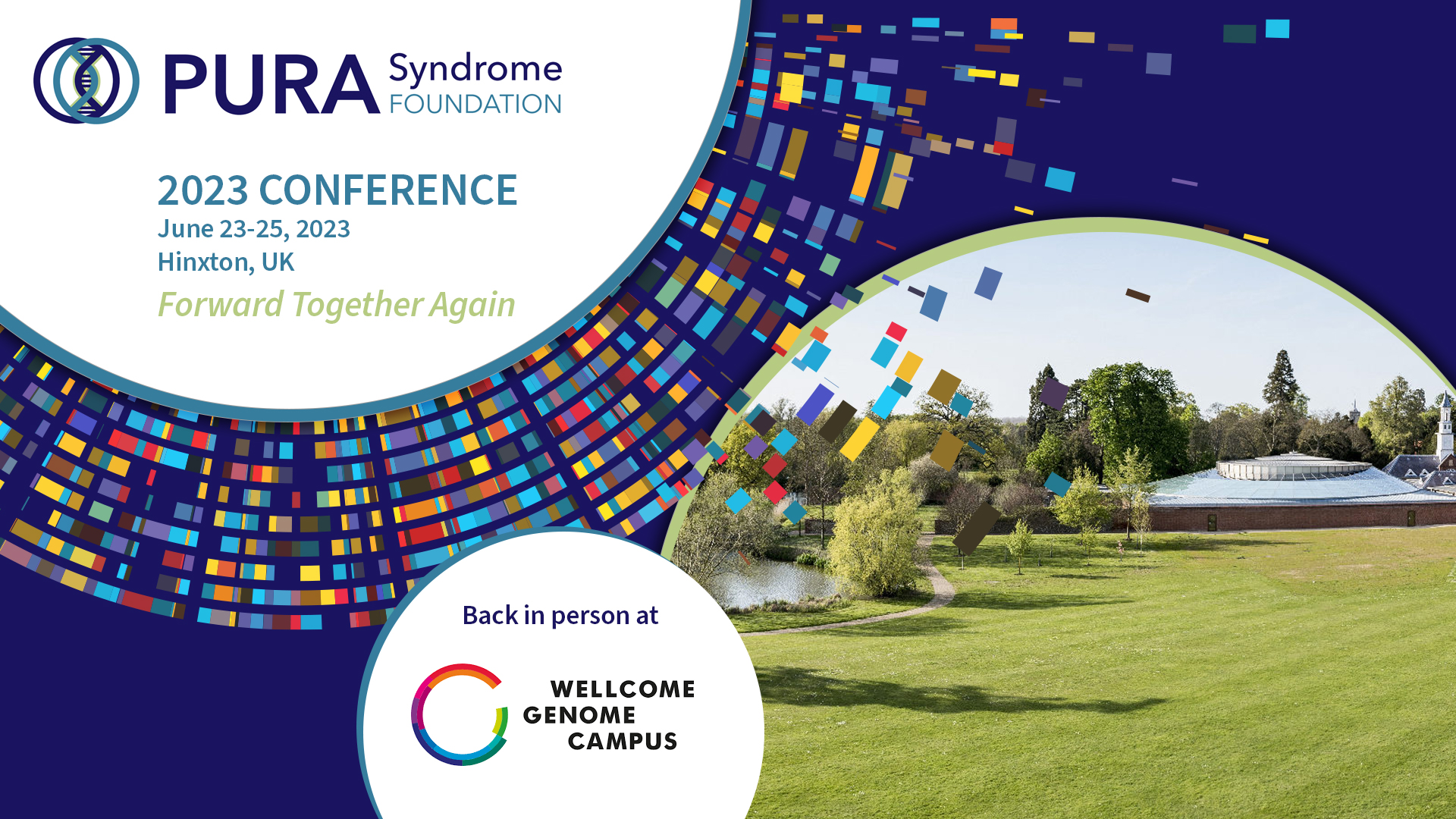 Forward Together Again
Let's get together! We've missed seeing you!

This June we take a giant leap forward and assemble old friends, newly diagnosed families, researchers, clinicians and others for a two day interactive and immersive conference in the U.K.  
The conference will be held at  Hinxton Hall Conference Centre, an exceptional conference and meeting facility.
Learn More
RSVP to Participate
Schedule
Each day will offer new and exciting opportunities for our PURA family to connect with clinicians, researchers and other parents and caregivers.
Who Should Participate
This event is open to anyone who has a connection to someone with PURA Syndrome, including family, caregivers, friends, therapists, clinicians, researchers and scientists.