Speakers
PURA Syndrome 2023 Conference | June 23–25, 2023
Scientists. Researchers. Clinicians. Experts in the Field. Fellow participants. We have an exciting array of speakers and topics to offer! See below for a listing of our presenters with their photos and bios.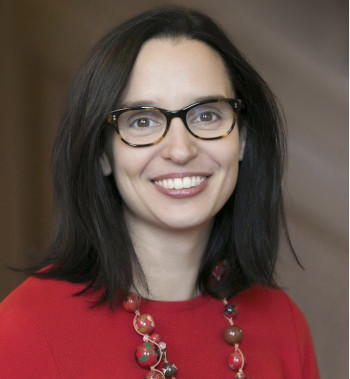 Julie Battilana
Julie Battilana is the Joseph C. Wilson Professor of Business Administration in the Organizational Behavior unit at Harvard Business School and the Alan L. Gleitsman Professor of Social Innovation at Harvard Kennedy School, where she is also the founder and faculty chair of the Social Innovation and Change Initiative. 
Professor Battilana studies the politics of change in organizations and in society. Her research examines the processes by which organizations and individuals initiate and implement changes that diverge from the taken-for-granted norms in a field of activity. Such divergent changes are particularly challenging to implement because they require not only breaking with existing norms, but also convincing others to rally behind the change. Professor Battilana's research aims to elucidate what it takes to initiate divergent change, and how to succeed in its implementation.
A native of France, Professor Battilana earned a B.A. in sociology and economics, an M.A. in political sociology and an M.Sc. in organizational sociology and public policy from Ecole Normale Supérieure de Cachan. She also holds a degree from HEC Business School, and a joint Ph.D. in organizational behavior from INSEAD and in management and economics from Ecole Normale Supérieure de Cachan.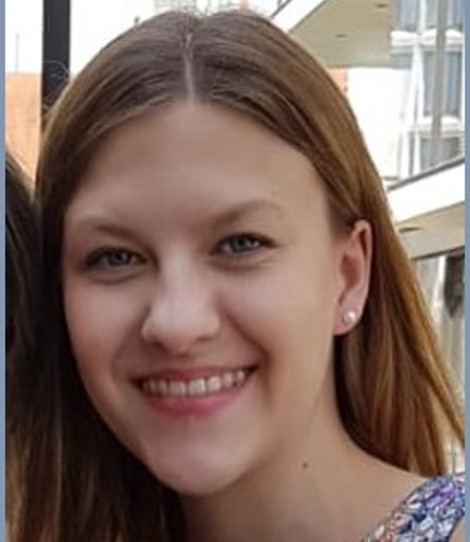 Sandra Burczyk
Sandra Burczyk is a PhD student in the Institute of Pharmaceutical Biotechnology at the University Ulm (Germany) in the lab of Dierk Niessing. She studied Biochemistry and Pharmaceutical Biotechnology at the University Ulm and the University of Applied Sciences in Biberach (Germany). Her current research focuses on the cellular functions of the neuronal protein PURB and its interplay with PURA. She is particularly interested in the DNA and RNA interactions of PURB.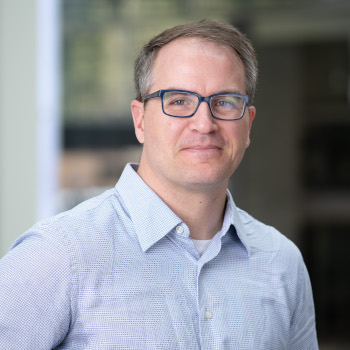 Dr. Jim Dowling
Dr. Jim Dowling is a clinician-scientist focused on gene discovery and therapy development for childhood neurogenetic diseases. He is a staff clinician and senior scientist at the Hospital for Sick Children and a Professor of Paediatrics and Molecular Genetics at the University of Toronto. He is also the Mogford Campbell Family Chair of Paediatric Neuroscience.
Dr. Dowling received his BSc and MSc from Yale University and his MD/PhD from the University of Chicago. His PhD work was performed in the laboratory of Elaine Fuchs. He did his residency in child neurology at Children's Hospital of Philadelphia and completed postdoctoral research with Jeff Golden (UPenn) and Eva Feldman (University of Michigan). Before coming to Toronto, he was an assistant professor at the University of Michigan from 2009-2013. 
Dr. Dowling's clinical expertise is in childhood neurogenetic disorders. His research examines questions of disease pathogenesis and therapy development for congenital myopathies and other early onset neurogenetic conditions. In addition to his research program, he currently serves as chair of TREAT NMD, is an executive board member of the World Muscle Society, is a co-lead of the CIHR funded NMD4C pan-Canadian neuromuscular network, and participates as an advisory board member of Muscular Dystrophy Canada. He was recently honored to receive the Researcher of the Year Award from Muscular Dystrophy Canada in recognition of his work in the neuromuscular field.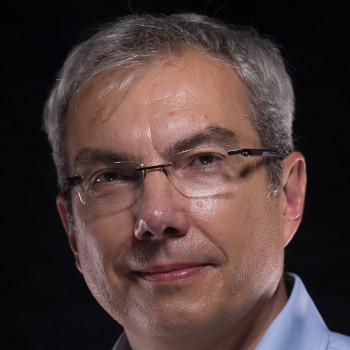 Dr. Darek Gorecki
Dr. Gorecki MD, PhD is a Professor of Molecular Medicine. He is a graduate of the Warsaw Medical School, Poland. He was a Wellcome Trust European Fellow at Cambridge University Medical School, the Wellcome Research Career Development Fellow at the University College London and, more recently the Fulbright Distinguished Scholar at Harvard Medical School. His main interest lies in Duchenne muscular dystrophy (DMD), which is a rare, highly debilitating and incurable neuromuscular disease caused by the lack of dystrophin. His team discovered that the P2X7 receptor is a therapeutic target in DMD, described for the first time the distribution of different dystrophins in the brain and discovered the cerebellar Purkinje neuron-specific dystrophin. Recently, he contributed to the discovery that DMD pathology starts in prenatal development and his team demonstrated that dystrophin becomes downregulated in tumours, which increases their aggressiveness.  He is an author of over 100 research papers and supervised 27 PhD students.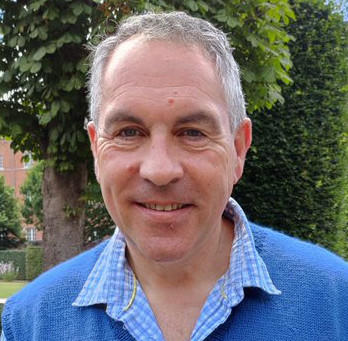 Matt Guille
Matt Guille grew up on the tiny island of Guernsey before obtaining his degree and PhD in Biochemistry at King's College London. After 3 years of postdoctoral work in cell culture at what is now the Crick Institute Matt returned to working on gene regulation in the frog Xenopus, his PhD subject. At the University of London's Developmental Biology Research Centre he was part of the team that discovered how Gata transcription factors control cardiovascular system formation. Matt then established his own lab, continuing these studies at Portsmouth on the South Coast of England until he was asked by the Xenopus research community to create a resource centre for genetics in the model. Work on this began in 2006 and the EXRC is now the largest centre for such studies, with visitors coming to train and do experiments from all over the world. With the advent of gene editing, which works extremely well in the frog, Matt sought collaborations with clinical geneticists to test whether the frog could be a useful tool to help them diagnose and understand rare genetic diseases. Among the diseases he and his colleagues have discovered and/or investigated with Sarah Ennis and Diana Baralle at Southampton is PURA. In his spare time Matt coaches on Britain's Olympic rifle pathway.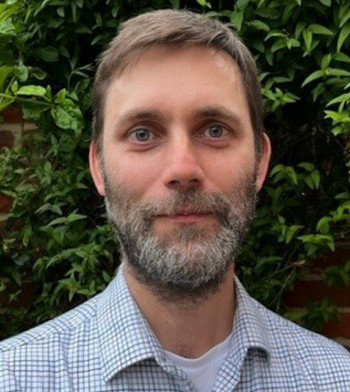 David Hunt
Dr David Hunt is a Consultant Clinical Geneticist, based in Southampton, UK. He has been a member of the Wessex Clinical Genetics Service since 2012 and has been working as a consultant since 2016. He has an appointment as an Honorary Research Fellow at the University of Southampton.
Whilst an undergraduate in Medicine at St Bartholomew's and the Royal London School of Medicine and Dentistry, he completed an intercalated bachelor's degree in Biochemistry at University College London. He subsequently transferred to the MBPhD Programme at University College London and completed an intercalated PhD in Molecular Pathology. 
Dr Hunt then completed his Foundation and Core Medical Training in London, before relocating to Southampton in 2012.
He has co-authored several peer-reviewed articles about PURA syndrome, including one of the first two papers characterising PURA Syndrome in October 2014. He was also involved in organising the first PURA Syndrome Annual Conference in the summer of 2015 and he continues to work closely with the PURA Syndrome Foundation.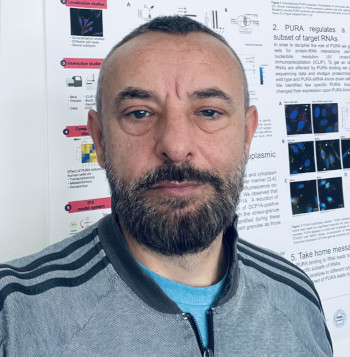 Robert Janowski
Robert Janowski obtained a Masters degree in Chemistry at the Adam Mickiewicz University in Poznan (Poland) as well as a Masters degree in Structural Biology at the Birkbeck College, University of London (UK). Afterwards he did his PhD in Chemistry at the Adam Mickiewicz University in Poznan (Poland). He is a staff scientist in the Institute of Structural Biology at the Helmholtz Center Munich (Germany). He is responsible for the X-ray Crystallization Platform where he investigates the three-dimensional models of the proteins and nucleic acids on the atomic level. He is particularly interested in the structural studies of human PURA, its mutants and their interactions with RNA.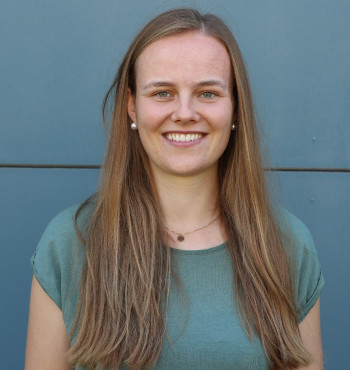 Carolin Ketteler
Carolin Ketteler started her PhD in October 2021 in the Niessing lab at the Helmholtz Center Munich. She has a Bachelor's and Master's degree in Biochemistry from the Leibniz University and the Medical School in Hanover. Her research focuses on identifying molecular pathways in the cell in which PURA plays a key role and which are impaired in PURA syndrome.
Eva Feder Kittay
Photo Credit, Joshua Brown
Eva Feder Kittay is Distinguished Professor Emeritus of Philosophy and formerly Senior Fellow, Center for Medical Humanities, Compassionate Care, and Bioethics at Stony Brook University. She is the mother of a woman with PURA syndrome. She has authored and edited books, as well as written numerous articles, on feminist philosophy, care ethics and disability theory.  She is a co-winner of the APA and Phi Beta Kappa Leibowitz Award and has an Guggenheim and NEH Fellowship.  Her latest book is Learning From My Daughter: Valuing Disabled Minds and Matters of Care (Oxford University Press, 2018), which won the PROSE award from the Association of American Publishers for the best book in philosophy in 2019.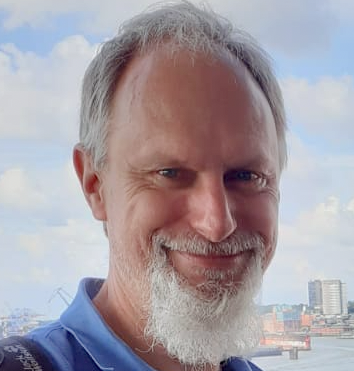 Dr. Dierk Niessing
Professor Dr. Dierk Niessing has over 25 years of experience in biomedical research and currently serves as research liaison to the PURA Syndrome Foundation. He studied Biology and did his PhD at the Max-Planck-Institute for Biophysical Chemistry (Germany). After research visits at The Rockefeller University (New York City) and SGX Pharmaceuticals INC (San Diego), he became a research group leader at the Helmholtz Zentrum München. Since 2017 he also serves as head of the Institute of Pharmaceutical Biotechnology at the Ulm University (Germany). Both labs, in Munich and Ulm, use structural, biochemical and stem cell-based approaches to understand the molecular underpinnings of the PURA Syndrome.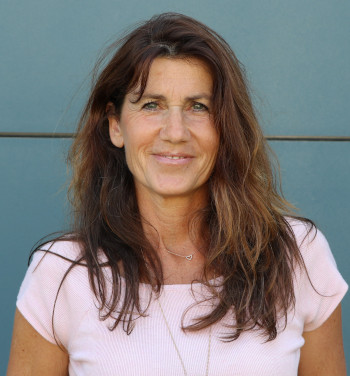 Simone Riebe
After completing training as a chemical laboratory assistant, Simone studied biology at the Ludwig Maximilian University in Munich.  She lives in Munich with her 3 sons.
For more than 7 years Simone has been working as a bilingual secretary in the research group of Prof. Dierk Niessing and takes care of all administrative matters. Since last year, Simone is also happy to be able to support the establishment of the PURA Biobank through a grant from the PURA Syndrome Foundation.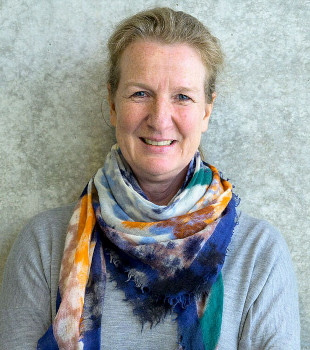 Bettina Schmid
Dr. Schmid is a research group leader and head of the Zebrafish Core Unit  at the German Center for Neurodegenerative Diseases in Munich, Germany. She has a long-standing interest in using zebrafish genetics to generate disease models of neurodegeneration and to understand the physiological function of disease-associated proteins. As a trained developmental biologist and geneticist, she was one of the first to employ the CRISPR/Cas9 genome editing system in zebrafish to generate disease models. Her research includes the characterization of the physiological function of PURA, Alzheimer, Amotrophic Lateral Sclerosis and Frontotemporal Dementia zebrafish models. 
By understanding the molecular pathways that are impaired in disease models we hope to identify specific drug targets for patients.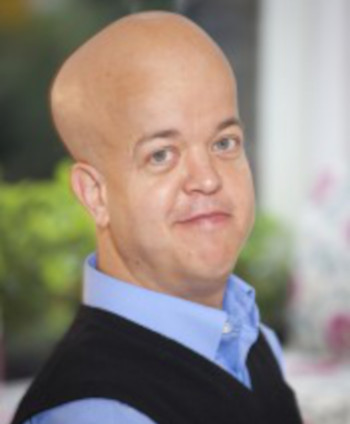 Tom Shakespeare
I am a social scientist and bioethicist, an academic who writes and talks and researches mainly about disability, but also about ethical issues around prenatal genetic testing and end of life assisted suicide.  I've talked to academic and professional and lay audiences around the world, and I broadcast regularly on BBC Radio 4 (listen to the broadcasts here).  I am proud to have been elected a Fellow of the British Academy.
I've also performed as a stand-up comedian and compere in the disability arts world; I've done a one-man show at Newcastle's Live Theatre and other venues; I've made Live Art; I've taken part in contemporary dance performances with Fathom in Newcastle as well as Butoh dance with Group du Vent in Geneva; I've made some artworks and written about contemporary visual art.  And I served on Arts Council of England and chaired Arts Council England, North East.
I was born in Aylesbury, Buckinghamshire in 1966: my father was a doctor, my mother had been a nurse.  She was born in Sri Lanka,  of Burgher origins.  I have a younger brother, and an older half-brother.  I attended boarding school between the ages of 9 and 17.  I then went to Pembroke College, Cambridge and first studied Anglo-Saxon, Norse and Celtic, before switching to Social and Political Sciences.  I worked as a printer, and then as a theatre administrator, before coming back to do a Masters and then a Doctorate in sociology at Kings College, Cambridge.  My PhD was about ways of conceptualising disability, and I began to do a lot of undergraduate teaching.
To continue reading, click here.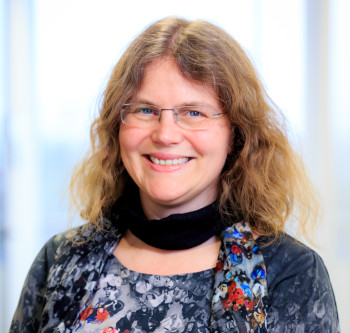 Dr. Kathi Zarnack
Dr. Kathi Zarnack is a computational RNA biologist at the Goethe University Frankfurt, Germany. She started her academic journey by studying biology and earning a PhD at the Max Planck Institute for Terrestrial Microbiology in Germany with an experimental work on gene expression regulation in a fungal model organism. She then transitioned into the field of computational biology and focussed on the molecular processes within human cells. After research stays at the EMBL European Bioinformatics Institute and the CRUK London Research Institute (Hinxton and London, UK), she started her own research group at Goethe University Frankfurt in 2014. Bridging between experimental and computational biology, Dr. Kathi Zarnack's interdisciplinary work significantly contributes to exploring the intricate regulatory networks within human cells. The researchers in her group employ computational tools and machine learning to study the crucial role of the PURA protein in these complex molecular systems.
To Support the PURA Foundation and Future Events
Donate Now!