2021 Virtual Conference
June 5–12
The 2021 Virtual Conference was a first of its kind experience for us. It took place over a week and consisted of live and recorded sessions, allowing our participants the flexibility to view and participate in as many sessions as possible. It was an inspiring and educational conference that connected our PURA family across the globe and we look forward to doing it again next year!
Opening and Closing Videos
Opening Performances
Sarah Bloom Anderson, PURA Mom
Chad, PURA Friend
Millie, PURA Big Sister
Heather Bowie, PURA Mom
Research/Medical Sessions
Do you always mix up what genes and proteins do? Do you need a really simple explanation of what the cause of the PURA syndrome is? Then this is the right session for you! Join the Niessing lab on a very basic tour through our genome, the protein machines that shape us humans, and the question what has gone wrong in the genome of a PURA patient. We will also tell you a little bit about why stem cells are so cool and other aspects we find really interesting. Don't worry, we will try to keep it as simple as we can!
PURA-Related Developmental and Epileptic Encephalopathy: Phenotypic and Genotypic Spectrum
The aim of this study was to define and expand the phenotypic spectrum of PURA syndrome by collecting data, including EEG, from a large cohort of affected patients. Data on unpublished and published cases were collected through the PURA Syndrome Foundation and the literature. Data on clinical, genetic, neuroimaging and neurophysiological features were obtained. In total, a cohort of 142 patients was included.
Patient Registry and Biobank
Patient Registry and Biobank Video Begins at 1:08:15
Stem Cells and Beyond – What We Know About PURAs Function in the Cells
We will begin with a tour through the Niessing labs.  We will then present ongoing research in our lab at the Helmholtz Zentrum München – German Research Center for Environmental Health. Our overall goal is to uncover and understand the molecular mechanisms that underlie PURA syndrome. Towards this aim, we have generated cells that lack PURA and compare them to healthy control cells. We analyze PURAs interactions within the cell and try to understand the cellular function of PURA by depleting it. Additionally, we have obtained skin cells from PURA patients that we can now transform to stem cells, so called induced pluripotent stem cells (iPSCs). These iPSCs are a nice model system to understand developmental differences between PURA patient cells and control cells.
The Power of Therapy – A Multidisciplinary Approach
NAPA Center was founded by Lynette LaScala in 2008 after spending years traveling the world to find the best pediatric therapy programs for her son. Now, NAPA has grown into an industry-leading pediatric therapy center; attracting patients worldwide by offering the best and most innovative therapies. We approach pediatric physical therapy with the understanding that no two children are alike. In this session, we'll hear about the program, why it seems to work for kids and understand some of the modelities used.
Getting Into Your Child's World: Speech and Language Therapy
Difficulty learning to verbally communicate is a key characteristic of PURA syndrome. Parents and speech therapists alike are learning how to encourage verbal communication in the PURA population. Every member of the PURA community is unique and each is writing their own story, but they need a team. In this talk, you will learn how you can build the right speech therapy team for your child. You will learn the hierarchy of speech and language development. You will be introduced to speech therapy techniques that apply to your child. Finally, you will be provided with a guide for choosing the right speech-language pathologist for your child.
Take the Lead – Understanding the Benefits of Hippotherapy as a Treatment Tool
This presentation will define hippotherapy and will clarify common misconceptions that occur when comparing hippotherapy to therapeutic riding services. The benefits of utilizing hippotherapy as a treatment tool will be investigated as well as what hippotherapy may look like as part of a comprehensive physical therapy, occupational therapy or speech-language pathology plan of care. Lastly participants will be provided with information connecting them to resources for more information on hippotherapy as a treatment strategy as well as qualified professionals in their area providing services.
We Go Together: Music and Books
"Mrs. Melissa" Reinhardt, MSEd, MT-BC, Neurologic Music Therapist looks forward to virtually sharing theme based music activities including listening, making music, movement, singing and songwriting. This session will provide opportunities to involve the whole family and will focus on learning creative ways to use music in everyday activities to promote engagement, interaction and learning in a creative and expressive manner. Ways to adapt music based activities for children of different ages/abilities will also be presented. Participants will learn ways to incorporate music into family/group activities to promote early literacy skills. This session is ideal for younger children.
Musical Learning: Supporting Connection & Growth
"Mrs. Melissa" Reinhardt, MSEd, MT-BC, Neurologic Music Therapist looks forward to virtually sharing theme based music activities including listening, making music, movement, singing and songwriting. This session will provide opportunities to involve the whole family and will focus on learning creative ways to use music in everyday activities to promote engagement, interaction and learning in a creative and expressive manner. Ways to adapt music based activities for children of different ages/abilities will also be presented. Participants will learn how to use themes in planning music based activities to reinforce cognitive skills.
Music for Connection and Communication I
Document for this session: Found Sound Ideas
"Mrs. Miriam" Tart, MMT, MT-BC looks forward to connecting with teens and their families to utilize music and music improvisation in a hands-on learning environment that engages the senses and promotes communication and wellness. Additionally, these sessions will encourage families to explore their own musical identities as individuals and a family unit to promote connection and growth. Family will explore ways to utilize rhythm and music to promote movement for health and wellness.
Music for Connection & Communication II
Document for this session: Count On Me Songwriting
"Mrs. Miriam" Tart, MMT, MT-BC looks forward to connecting with teens and their families to utilize music and music improvisation in a hands-on learning environment that engages the senses and promotes communication and wellness. Additionally, these sessions will encourage families to explore their own musical identities as individuals and a family unit to promote connection and growth. Family will explore ways to incorporate preferred music and use music improvisation to promote communication.
In this session we will discuss the ways parents and other caretakers can seek the necessary resources for their children – and even how to change the landscape when there are barriers to getting the things that you need.
The Power of YOUR Story: Have you ever wondered what advocacy means? Have you ever wondered how to make the most of this rare life you live? Learn about what being an advocate means and how YOU can make a difference in this world by sharing your story!
Personal/Inspirational Sessions
The Impact of Our Stories – Perspectives from PURA Siblings
In James' Shoes: A Story of Hope and the JPC Community Farm
Join Eva Kittay, a parent to a 51-year-old PURA woman, in imagining the world otherwise.  A world more welcoming to our children.
Watch Party: At the Edge of Hope
A film about rare disease and the heroes going to the ends of the earth to create hope where none existed. Follow the bold adventures of a father climbing mountains for his dying boys, a woman running marathons blindfolded in honor of her sister, and a father biking solo across the country and back to raise awareness for the disease that stole his 1-year-old son.
Contact Information for the Presenters:
Nicholas A. Lambros, Esq.
Lambros Law Office LLC
100 Midway Road, Suite 16
Cranston, Rhode Island 02920
Phone number: (401) 383-9899
[email protected]
Tony Ruzzo, CPFA, CRPC, CFP
Merrill Wealth Management Advisor
One Financial Plaza, Suite 2300
Providence, RI 02903
Phone number: (401) 863-8628
[email protected]
Our Stories – Families and Caregivers
Each one of us has a unique story, one that brings us to where we are today. As part of our 2021 conference, we collected moments, memories and feelings that make us part of this extraordinary community. Below are the questions we asked family members and their video responses.
Our Stories – Researchers and Clinicians
Each one of us has a unique story, one that brings us to where we are today. As part of our 2021 conference, we collected moments, memories and feelings that make us part of this extraordinary community. Below are the questions we asked Researchers and Clinicians and their video responses.
How have patient and caregiver stories impacted you personally?

What impacts your research the most?

What gives you hope?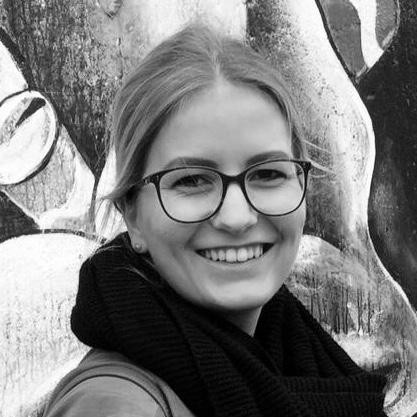 Sabrina Bacher
Sabrina Bacher is a PhD Student in the Niessing lab at the Helmholtz Center in Munich since 2020. She focuses on the cellular and molecular function of PURA and its implications in the neurodevelopmental disorder PURA syndrome. Already during her Master thesis in the Niessing lab she worked with induced pluripotent stem cells to study disease mechanisms of PURA syndrome, this work is now continued during her PhD. Before her PhD Sabrina earned her Bachelor and Master's degree in Biotechnology from the MCI in Innsbruck, Austria. She is highly interested in studying the cellular and molecular basis leading to PURA syndrome in order to identify targets for future treatment strategies.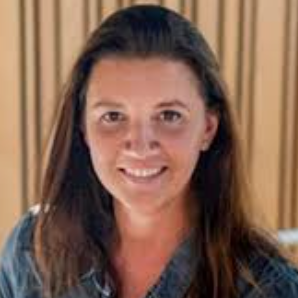 Diana Baralle
Diana Baralle holds a prestigious NIHR Research Professorship in Genomic Medicine, a personal chair at the University of Southampton and is a Consultant in Clinical Genetics, working at the interface of research and clinical service.
During her undergraduate training in Medicine at University College London, she completed an intercalated Degree in Human Genetics and subsequently trained first in Paediatrics and then Clinical Genetics.
She completed her doctorate and Action Medical Research Training Fellowship in the Department of Pathology, Cambridge University where she held an academic position before her current appointment in Southampton.
Prof. Baralle continues to see patients in clinic and runs a translational research group that drives forward functional genomics to improve diagnosis. She investigates novel causes for rare disorders and in particular the role of RNA and splicing in genetic disease.  She was the senior investigator on one of the two first papers in 2014 describing PURA syndrome in the Journal of Medical Genetics and has worked on PURA research since.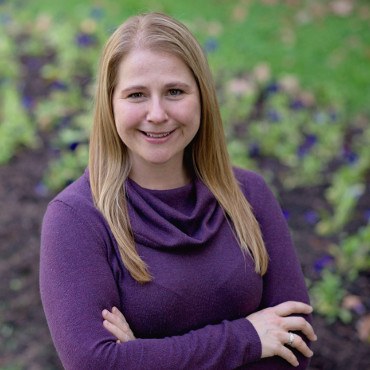 Jennifer Bierling
Jennifer is an experienced executive, with background in program management and business process reengineering in the manufacturing and healthcare industries.  She is currently Vice President, Business Product at Evernorth, a Cigna company, where she leads a team responsible for pharmacy benefit management and client support technologies.   She is passionate about building a culture of inclusion of those with disabilities in our communities and in the workplace, and co-leads the disability inclusion employee resource group at Cigna to champion that effort throughout their US and global operations. Jennifer's daughter, Ainsley, was diagnosed with PURA Syndrome in 2017 at 13 years old.  Ainsley loves riding horses, listening to music and giving hugs to everyone she meets.  Since Ainsley's diagnosis, Jennifer has been so impressed by the active engagement and support of the PURA community, and hopes to further build that community through her involvement on the foundation's board of directors.  Jennifer lives in St. Louis, Missouri, USA with husband Jeff, daughter Ainsley and son Alex.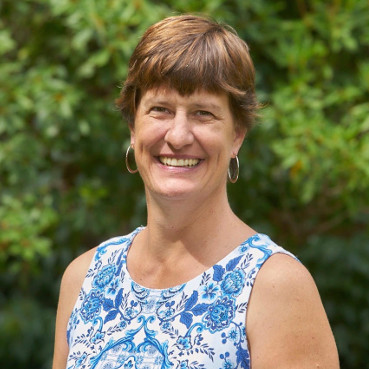 Heather Bowie
Heather Bowie is an introvert who would rather sit on her couch and read than do BIG THINGS and yet she's the Founding President of the PURA Syndrome Foundation. She was also part of the team that established the Barretstown Gang Camp in Ireland, a camp for kids with serious illnesses. Between those bold creative endeavors, Heather raised two boys with her husband in Maine. She's a foster parent, Family Voices consultant, and staff development director for an agency that provides home and community supports to kids with disabilities. She's been stretching her tiny comfort zone for a long time now.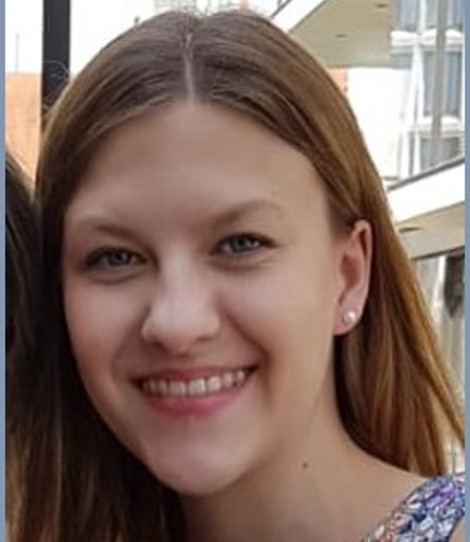 Sandra Burczyk
Sandra Burczyk is a PhD student in the Institute of Pharmaceutical Biotechnology at the University Ulm (Germany). She studied Biochemistry and Pharmaceutical Biotechnology at the University Ulm and the University of Applied Sciences in Biberach (Germany). Her current research focuses on cellular functions of the neuronal transport factors PURB and PURG and their interplay with PURA. She is particularly interested in the DNA and RNA interactions of PURB.
Paul and Julie Connaughton
Paul Connaughton
I joined Durham Constabulary and during my 12 year career worked as a local beat booby, section officer and finished my career as a Motor Patrol Officer. During my police career, I learned to work on my own as well as with a dedicated team, alongside Regional Crime and Drugs Squad. My life was out in personal danger on several occasions. My skills with dealing with individuals in difficult circumstances helped me mature beyond my years and I am particularly proud of my time in the force.
Unfortunately in 1996 my career came to an end due to a serious back injury. My childhood dream had come to an end and it was the lowest point in my life. I was asked to go into radio media sales for Metro Radio and proved to be very successful at this. I was offered a job to head up corporate sales for Dutton Forshaw Honda, Stockton, and was soon promoted to General Sales Manager in charge of both corporate and retail sales.
In June 2000, my newborn son was born with severe brain damage and would need 24/7 care for the rest of his life. For the last eighteen years I have worked as Regional Business Manager for Supagard Ltd. I grew accounts from 20 in North East England to 200 + accounts across all the Yorkshire regions and Humberside area.
All of this has helped me be a special needs father and becoming a Director and Trustee and Founder of a charity for my own son, James. We purchased a 23.5-acre farmhouse in North Yorkshire and converted to 12 independent supported living apartments and 8 respite/short break apartments. With continued support we are creating a full-service café, on site educational facility and a unique environment for children and young adults to learn the skills we all take for granted.
I will be dedicating the rest of my working career to help those less fortunate than myself.
Julie Connaughton
Julie is a Trustee and Owner of JPC Specialist Care. She is the proud mother of Abbi and her PURA son James.
Julie has a marketing background with over 30 years experience as a regional marketing consultant for the motor industry, supporting brands like Land Rover, Jaguar and Lexus. She also runs her own publishing company, supporting other businesses marketing their brands.
Her new primary goal is to provide outstanding care to those who are vulnerable and may need one on one care. She established JPC Specialist Care to care to meet the needs of those who may be unable to support themselves fully, JPC also offers short stays for adults with long term and complex needs who may just need a short visit to give a welcome change and needed time for parents and caregivers.
With every aspect of the farm, be it care, catering, motorsports or the petting farm itself, Julie wants people to experience fun, love, care and most importantly, respect.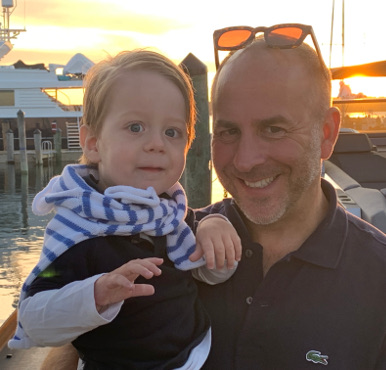 Kyle Czepiel
Kyle Czepiel lives with his wife, Jean Weinberg, and three children in New York City. Their youngest son Jack, who is 3 years old, was diagnosed with PURA Syndrome in 2019.  A graduate of the University of North Carolina at Greensboro, Kyle is a Managing Director at Goldman Sachs.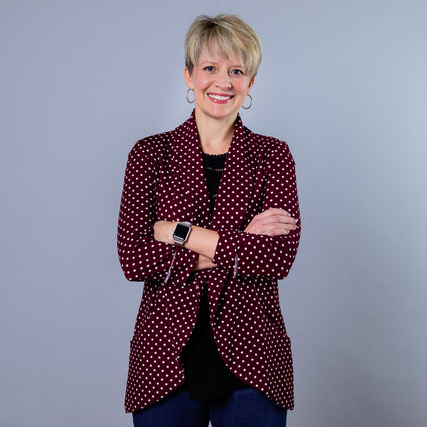 Laura King Edwards
Laura King Edwards is a writer, runner and passionate rare disease advocate. In her early 20s, Edwards co-founded Taylor's Tale, a small public charity that quickly became a global force in the fight against CLN1 disease. Today, she serves as the organization's vice president. An accomplished runner, Edwards has completed more than 30 half marathons and raced in almost half of the 50 states to honor her late sister. She has also run two half marathons blindfolded, delivered a TEDx talk and published a book, Run to the Light. She pens a monthly column for Batten Disease News, and her work has been featured in many online publications as well as magazines, newspapers and literary journals. Edwards is a former Global Genes RARE Champion of Hope nominee.
By day, Edwards leads the content marketing discipline at Wray Ward, an independent agency of nearly 125 smart, passionate and creative problem solvers. She won the agency's top employee honor in 2018 and was named one of Charlotte's 50 Most Influential Women in 2019, winning Woman of the Year.  
Edwards earned a bachelor's degree in English with a creative writing minor from UNC Chapel Hill. A native of Charlotte, she lives in Fort Mill, South Carolina, with her husband and son.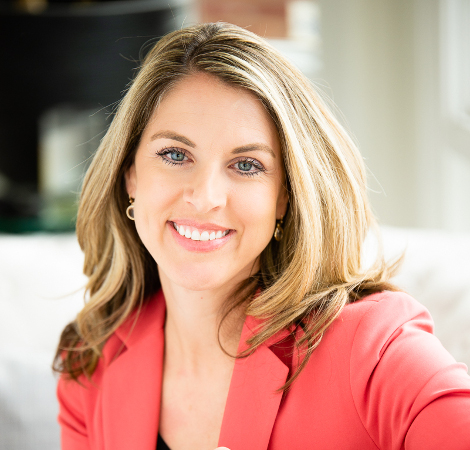 Lori Epting
Lori Epting, owner of Lori Epting Counseling, PLLC, is a licensed clinical mental health counselor in Charlotte, North Carolina, specializing in couples therapy. Lori is the author of the book, "Chaos to Connection, A Marriage Counselor's Candid Guide for the Modern Couple."  Gary Chapman, author of "The 5 Love Languages" says, "Reading this book is like sitting down with a seasoned counselor. The book stimulates the 'Yes, we can make things better' attitude.  It is a hope-filled book for all who want a growing marriage."
Lori is formally trained in the professionally accepted and empirically validated treatment model of Emotionally Focused Couples Therapy (EFT).
Before settling down in Charlotte, NC, Lori attended University of North Carolina at Chapel Hill and graduated from the Kenan-Flagler business school and then received her Master's in Counseling from Arizona State University. She began her career at the Psychological Counseling Services in Scottsdale, Arizona, one of the nation's leading treatment programs. 
In addition to counseling couples at her practice, Lori is a topic expert for GoodTherapy.org where she contributes articles about relationships. Lori also helps couples navigate the chaos of modern marriage at her professional blog, Marriage Sense: Making Sense of the Modern Marriage."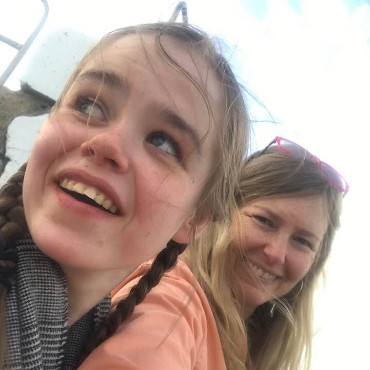 Kristin Erickson
Kristin's career background is in the commercial insurance industry.  She and her husband, Jon Erickson live in Scituate, Massachusetts, USA with their Great Pyrenees/Labrador mix, Boris.  Their hobbies include skiing, cycling, hiking and relaxing at their summer cabin in the woods of Maine.  Their 24-year-old son, Grant, lives in Dover, New Hampshire working for WSP, one of the World's largest engineering companies while finishing up his Masters Degree from University of New Hampshire in structural engineering.  Their 20-year-old PURA-Perfect daughter, Karylena "Karly", is a residential student at Cardinal Cushing Centers in Hanover, Massachusetts.  She is learning the skills she needs to live with her peers and be part of her community while spreading the love and infectious smiles inherent to our PURA family.
While raising her children, Kristin served on numerous non-profit boards supporting educational and recreational activities for both typically and non-typically developing children – integrating both as often as possible!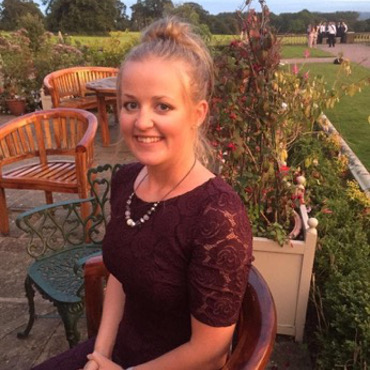 Annie Godwin
Annie Godwin is in the final year of her PhD where she is modelling rare genetic disease in Xenopus (frog) tadpoles. Part of her work has been focused on developing and analysing models of PURA Syndrome. She works with Professor Matt Guille at the European Xenopus Resource Centre, University of Portsmouth, United Kingdom. Prior to her PhD Annie obtained an Undergraduate Master's degree from the University of Manchester and had spent two years in the European Xenopus Resource Centre working on reducing the number of male Xenopus used in research.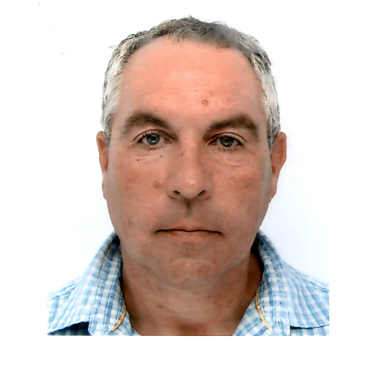 Matt Guille
Matt Guille grew up on the tiny island of Guernsey before obtaining his degree and PhD in Biochemistry at King's College London. After 3 years of postdoctoral work in cell culture at what is now the Crick Institute Matt returned to working on gene regulation in the frog Xenopus, his PhD subject. At the University of London's Developmental Biology Research Centre he was part of the team that discovered how Gata transcription factors control cardiovascular system formation. Matt then established his own lab, continuing these studies at Portsmouth on the South Coast of England until he was asked by the Xenopus research community to create a resource centre for genetics in the model. Work on this began in 2006 and the EXRC is now the largest centre for such studies, with visitors coming to train and do experiments from all over the world. With the advent of gene editing, which works extremely well in the frog, Matt sought collaborations with clinical geneticists to test whether the frog could be a useful tool to help them diagnose and understand rare genetic diseases. Among the diseases he and his colleagues have discovered and/or investigated with Sarah Ennis and Diana Baralle at Southampton is PURA. In his spare time Matt coaches on Britain's Olympic rifle pathway.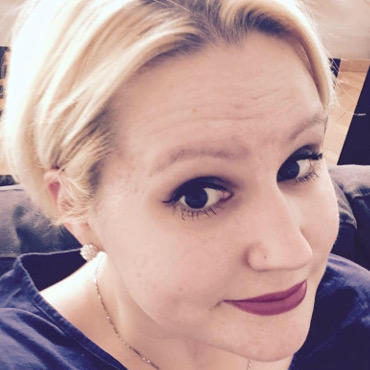 Jennifer Herold
Jennifer lives in Berlin and is a historian (German-Jewish history). She is married and has a wonderful PURA baby, Theodor who is two years old.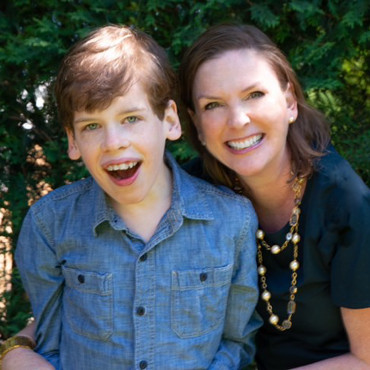 Joanna Horsnail
Joanna Horsnail is a partner in the Chicago office of global law firm Mayer Brown LLP. Joanna's law practice focuses on complex construction transactions and project and public finance.  Legal 500 named her as a leading construction lawyer in the United States in 2019 and 2020.  Joanna serves as the chair of Mayer Brown's Diversity Steering Board, which is the committee that oversees the Firm's diversity and inclusion programming and policy making. She is also a member of the Partner Promotion Committee, the Chicago Recruiting Committee (past Chair), the Chicago Women's Forum (past Chair) and the global Women's Leadership Committee (past Chair).  Joanna was a 2015 Fellow in Leadership Greater Chicago, and was a recipient of Mayer Brown's 2015 Diversity Champion Award, was named a 2007 Women in Public Finance Woman of the Year Award and was named by Crain's Chicago Business as one of the 2018 "Notable Women Lawyers in Chicago."  
Joanna serves on the Board of Directors of Cabrini Green Legal Aid  (current Chair).   She has previously served on the Board of Directors of the PURA Syndrome Foundation and was an interim Chair.
Joanna's son William is 15 and was diagnosed with PURA syndrome in 2016.  She also has an older son, Owen, who is 17 and a terrific big brother and caregiver for William.
Education
       

J.D., Chicago-Kent College of Law

with honors

       

B.S., University of Colorado
Please see Joanna's TEDx talk:  https://www.youtube.com/watch?v=D5Ajxg1C-CA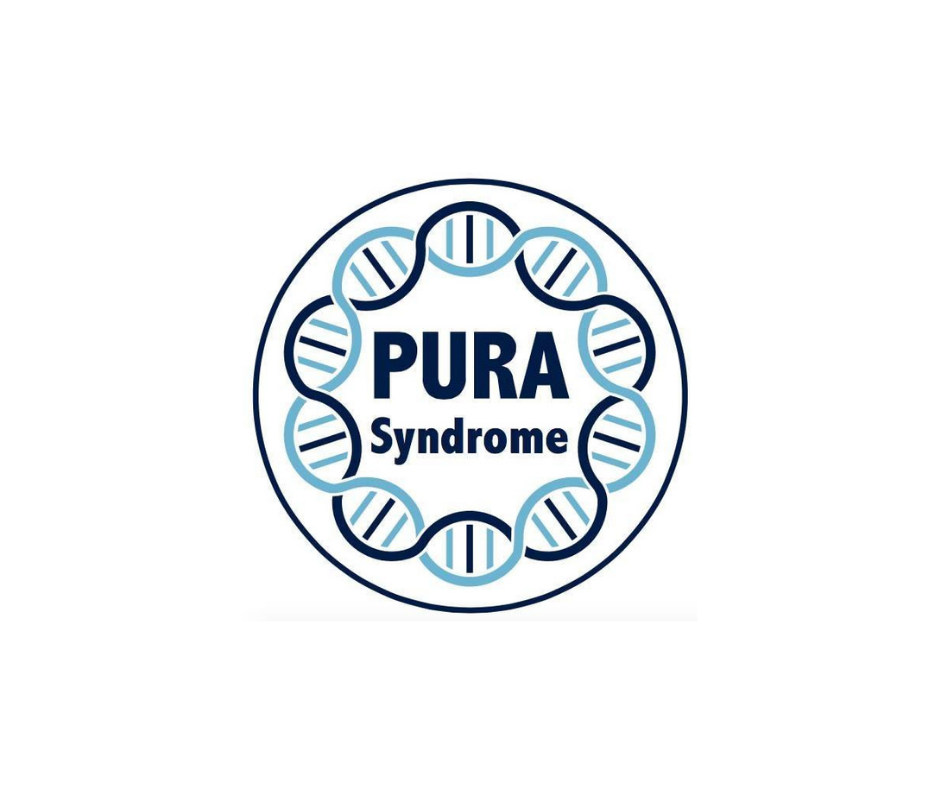 David Hunt
Dr. David Hunt, MBBS, BSc, PhD, MRCP(UK), joined the University Hospital Southampton NHS Foundation Trust in 2012 when he began his specialist training in clinical genetics. He became a consultant in 2016. Dr. Hunt works in general and prenatal (before birth) genetics, and has outpatient clinics in Southampton, Portsmouth and Newport. He sees children and adults who are referred with suspected or confirmed genetic disorders. He also provides counselling and advice to expectant parents whose baby may have a genetic disorder.
His clinical interests include:genomic pathology (the study of variants in our genomes that can result in disease), the clinical reporting of findings from high-throughput sequencing, a technique that allows geneticists to sequence large amounts of DNA quickly and cost effectively, and PURA syndrome, a rare neurodevelopmental disorder.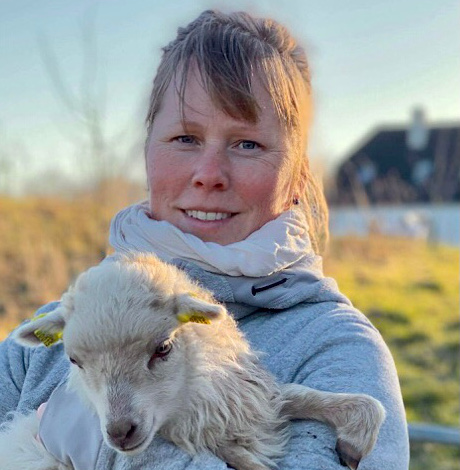 Katrine M Johannesen
Katrine M Johannesen is an MD, PhD from the Danish Epilepsy Centre. Previous work includes papers on ion channel disorders. She has been working with PURA for the past three years, in collaboration with the foundation. This has led to a recent publication on the clinical phenotype of PURA patients, with special focus on the epilepsy presentation.
Lisa A. Hall Johnson
Lisa A. Hall Johnson was appointed to the District Court of Maryland by Governor Martin O'Malley on July 2, 2013.  Since January 2017, she has served as the Administrative Judge for District V. 
Prior to her appointment to the District Court for Prince George's County Judge Hall Johnson was the Director of Litigation for Washington Gas Light Company.  Judge Hall Johnson began her legal career as an associate in the Washington, DC office of McDermott Will & Emery, an international law firm, where she specialized in energy regulatory matters and complex civil defense.  Desiring more trial experience, Judge Hall Johnson then joined the Prince George's County State's Attorney's Office as an Assistant State's Attorney.  After gaining valuable experience there, she returned to private practice at the Washington, DC office of Dickstein Shapiro, LLC where she concentrated her practice on policyholder-side insurance coverage matters involving long-tail environmental claims, and civil defense matters including complex multi-district federal litigation.
Judge Hall Johnson is an active member of various local and specialty bar associations, including the Maryland State Bar Association where she has served on several Committees.  In addition to bar activities, Judge Hall Johnson is active in her community.  She serves on the board of the Maryland Bar Foundation and the Prince George's County Social Innovation Fund, and is a Charter Member of the Willow Oak, MD Chapter of the Links, Incorporated.  Prior to taking the bench, she volunteered and served as an advisor in successful local political campaigns, and as a member of the Obama Campaign Law and Policy Committee. 
Judge Hall Johnson has received a number of awards, including the National Bar Association's Nation's Best Advocate Award in 2012; the Prince George's County Social Innovation Fund Forty Under 40 Award in 2012 for Public Service, the MSBA YLS Pro Bono Service Award in 2012; the Maryland Legal Aid, Equal Justice Associate's Award in 2011; Dickstein Shapiro Core Values Award in 2010; the Maryland Daily Record Top 100 Women award in 2013, 2016, and 2018; the Maryland Daily Record  VIP Award in 2016 and the Circle of Excellence in 2018.  
Judge Hall Johnson received her B.A. from the University of Virginia, with a double major in Economics and Sociology.  She received her J.D. from Duke University School of Law.  She is married to OJ Johnson, Skip Grant Program Director and Head Basketball Coach at the St. Albans School.  They have three daughters, Ava, Ana, and Aria.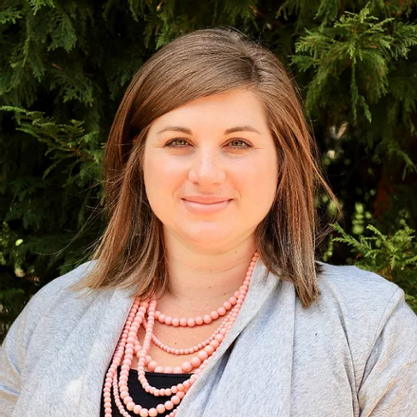 Casey Jones
Casey Jones is a Licensed Clinical Social Worker (LCSW) and the founder of Carolina Family and Maternal Counseling (CFMC).  She completed her undergraduate education at the University of North Carolina at Chapel Hill and obtained her Master of Social Work at the University of North Carolina at Charlotte. Through her professional work, as well as in her personal life, Casey have developed a deep desire to promote healthy, strong, and functioning families. In her practice, she enjoys working with issues related to individual and family health. She has extensive experience in working with children and adolescents with anxiety, depression, oppositional and defiant behaviors, and issues related to attention, hyperactivity, adjustment, attachment, and trauma. Additionally, she specializes in the treatment of women and their support systems struggling with infertility, miscarriage, peripartum mood disorders, and traumatic birth experiences. She works from a strengths based and solution-focused perspective and pulls from a variety of treatment modalities to best meet each client's individual needs.  Therapeutic approaches utilized in her practice include: cognitive behavioral therapy, behavioral therapy, mindfulness, attachment-based play therapy (based on elements of Theraplay), solution-focused therapy, Triple P Parenting, and Eye Movement Desensitization and Reprocessing (EMDR). 
Eva Feder Kittay
Photo Credit, Joshua Brown
Eva Feder Kittay is Distinguished Professor Emeritus of Philosophy and formerly Senior Fellow, Center for Medical Humanities, Compassionate Care, and Bioethics at Stony Brook University. She is the mother of a woman with PURA syndrome. She has authored and edited books, as well as written numerous articles, on feminist philosophy, care ethics and disability theory.  She is a co-winner of the APA and Phi Beta Kappa Leibowitz Award and has an Guggenheim and NEH Fellowship.  Her latest book is Learning From My Daughter: Valuing Disabled Minds and Matters of Care (Oxford University Press, 2018), which won the PROSE award from the Association of American Publishers for the best book in philosophy in 2019.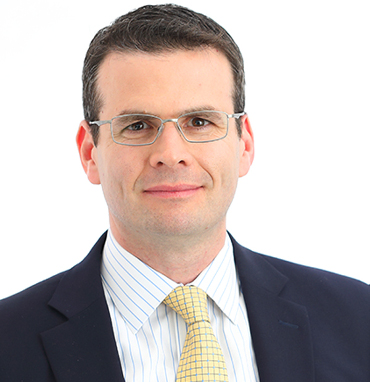 Leo Kittay
Leo Kittay is a Partner at Fross Zelnick. He litigates and counsels clients on trademark, copyright, unfair competition, false advertising, right of publicity, and related commercial matters. He has deep experience advising young and emerging growth companies — from promising early-stage ventures to some of the most celebrated startups in the world — on the full range of issues relating to brands and content. Leo coaches companies on how to invest efficiently and strategically to protect their intellectual property and manage enforcement.
Recently described as a "key partner" in Chambers USA, Leo advises multinational companies across diverse industries on launching new brands, logos and marketing programs, formulates protection and enforcement strategies for trademark and copyright portfolios of all sizes, negotiates IP transactions, performs pre-publication reviews, and litigates disputes through trial and appeal before U.S. federal and state courts, as well as administrative tribunals.
Peloton, WeWork, Away Travel, Overtime, Bonobos, Sony Interactive and Warner Bros. are some of the clients Leo advises. He also represents clients across industries including consumer products, apparel, music and entertainment, luxury goods, insurance and financial services, publishing, and not-for-profit charities.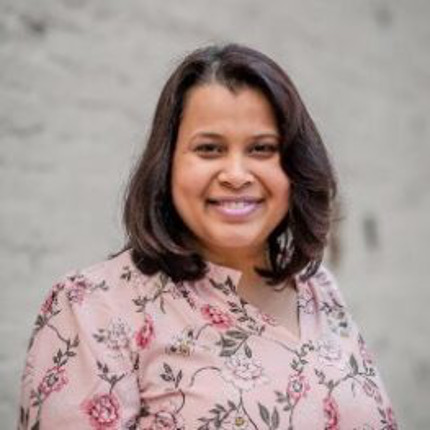 Pavarthy Krishnan
Parvathy Krishnan is the Foundation Alliance Manager for Global Genes. She earned her MS from Rutgers University, NJ and her clinical training from Mayo Clinic of Health Sciences, Rochester, MN. She has worked as a clinical dietitian at Duke University Medical Center and has gained experience in the nonprofit world from her role as a Patient Engagement/Advocate in NC. 
Parvathy is a speaker, panelist and often serves on national and international efforts to promote patient and caregiver experience. As a mom to two medically complex children (Yash and Ira) Parvathy is passionate in helping others find their voice and message. She loves sunshine, gardening and traveling.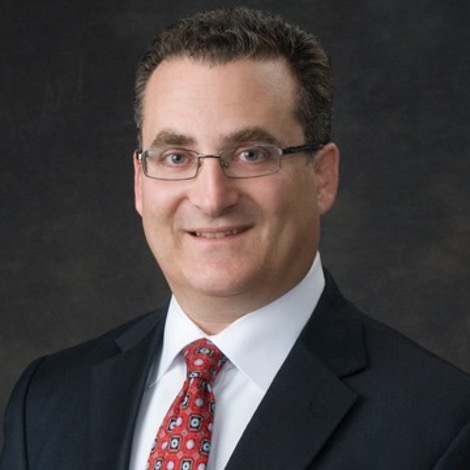 Nicholas Lambros
After graduating law school, Nick decided to focus his practice guiding clients with their important estate planning decisions. Years later, he is still very passionate about guiding his clients through life's many twists and turns. He is dependable, experienced, respected, and trusted.
As an estate planning attorney, Nick listens carefully to his clients concerns, dreams, and goals, and skillfully designs the ultimate estate plan, while at the same time making absolutely sure that the client fully understands each important aspect of the plan.
Nick is admitted to practice law in Massachusetts and Rhode Island. In addition to his law degree, Nick has earned a Master of Laws in Banking and Financial Law Studies from Boston University School of Law. Since 1993, his practice has focused primarily on estate planning and probate administration. Nick also regularly serves as a court appointed guardian ad litem in guardianship proceedings.
Nick has served as legal counsel to various charities and on the boards of local non-profits in Cranston and Providence. Currently, Nick serves on the scholarship committee for his church.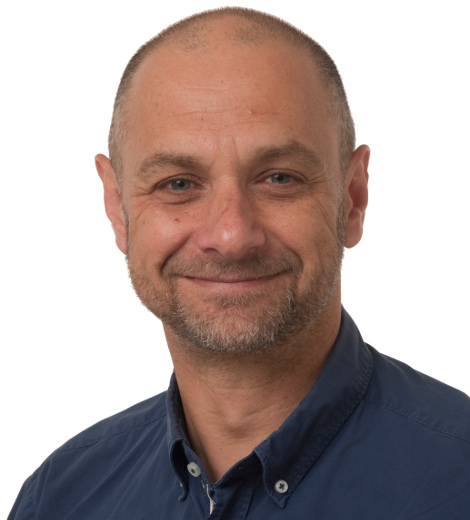 Richard Leventer
Rick Leventer is a consultant pediatric neurologist at the Royal Children's Hospital (RCH) in Melbourne and Group Leader of Neuroscience Research within the Clinical Sciences theme of the Murdoch Children's Research Institute (MCRI). He is a Professor in the University of Melbourne Department of Pediatrics and is a past president of the Australia and New Zealand Child Neurology Society. Prof. Leventer is Director of the RCH/MCRI Brain Malformation Program and Clinic, which is the referral center for children with brain malformations from Australia and New Zealand. He is neurologist to the RCH neurogenetics clinic. Prof. Leventer is the is the national flagship leader for the Australian Genomics Health Alliance Brain Malformations and Leukodystrophy flagships. His main clinical and research interests are disorders of early brain development and the use of imaging and genomic technologies in their diagnosis. He was an author on one of the two original publications describing PURA syndrome and has been a member of the PURA Syndrome Global Research Network since its inception.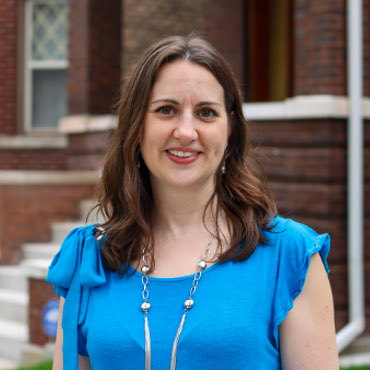 Barbara Melendi
Barbara works as a Licensed Dietitian Nutritionist and Manager of Nutrition Services at a teaching hospital in Chicago. She serves on her hospital's Community Nutrition Council and Clinical Nutrition Committee. In 2015, her daughter Tilly spent 8 weeks in the Neonatal Intensive Care Unit (NICU) prior to being discharged home with a G-tube, apnea monitor and countless follow-up visits with specialists. Barbara's experience with Tilly inspired her to pursue a grant which provides free pumping bras and education materials to mothers in the NICU, a program now in its third year. When Tilly was 13 months old, Barbara and her husband James learned of her diagnosis of PURA Syndrome. Barbara has helped organize the annual PURA Perfect Night fundraiser gala in Chicago since its start in 2017 (moved online in 2020/21 due to the pandemic).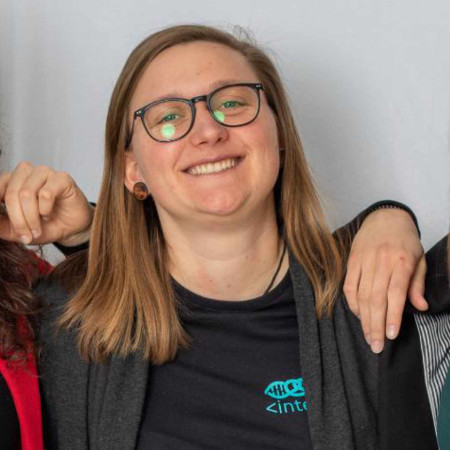 Lena Molitor
Lena Molitor is in the fourth year of her PhD studies on the molecular basis of PURA syndrome. She works in the Niessing lab at the Institute of Structural Biology at the Helmholtz Center in Munich, Germany. Prior to her PhD she did research using induced pluripotent stem cells (iPSCs) to understand different diseases at the Guangzhou Institute of Biomedicine and Health in Guangzhou, China. Lena earned her bachelor's degree in Pharmaceutical Sciences from the Ludwig-Maximilians-University in Munich, Germany and her Master's degree in Biotechnology from the MCI in Innsbruck, Austria. She is enthusiastic about understanding the underlying molecular biology of human diseases.
Brett Morris
Hello, my name is Brett Morris.  My wife, Amanda (37), and I (35) are parents to two boys- 4-year-old Chase and our PURA babe, Ryker, who will be 3 at the end of August.   We live in southern Delaware and both work in the First Responder field (think long shifts with odd hours and no definitive quitting time).  Ryker was born after an uneventful second pregnancy and it was instantly obvious that something was wrong.   Fast forward 11 weeks and 4 different NICU's later- we finally brought Ryker home!  Little did we know the chaos that would ensue- battles for services, battles for equipment, battles for nursing coverage, battles for normalcy.    
Thirty short days later, Ryker was back in the hospital. The PICU this time, where he was intubated with a collapsed lung and severe pneumonia.  As Amanda and I sat there in the PICU, with her mother at our home watching our then under 2 year old Chase and two dogs, we realized that we were both not going to be able to go back to work full-time, if at all.  For financial reasons, Amanda went back to work full-time and I utilized donated medical leave time from our co-workers for the next year.   The days were busy, filled with up to 8 therapies a week, but lonely.  Even well-meaning friends seemed to no longer be able to connect with me, unable to fully understand what its' like in our PURA Syndrome world. (I think it would be great if the PURA dads could start a support group!)  
We started a Facebook page (Ryker's Rally Point) and website (www.rykers-rally-point.com) for Ryker.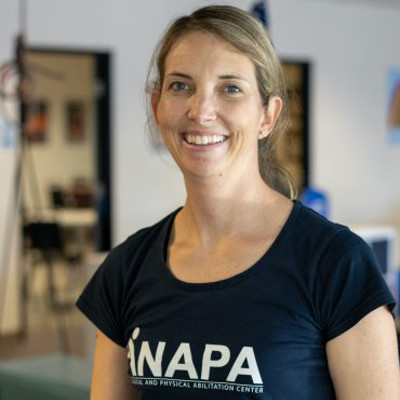 Lisa Murphy
Lisa is a Doctor of Occupational Therapy and Director of Rehabilitation at NAPA Center.  She received her Doctorate and Master of Arts in Occupational Therapy from the University of Southern California in 2007 and 2008 and has practiced in pediatrics since then.  Over the last ten years, Lisa has been part of the NAPA Center where she has served hundreds of families, helped to grow the NAPA team, and mentored many new clinicians.  She has a strong passion for working with children and also serves on the Board of the NAPA Center Kids Foundation.
Samantha Napolitano
I live in Virginia Beach, Virginia, where I am originally from. I moved to Charlotte for a short time and that is where I met Amanda Shanks! I work in property management and have a bachelors degree from Lynchburg College. My older sister, Whitney, was diagnosed with PURA in 2018. It was just a few months before her 30th birthday!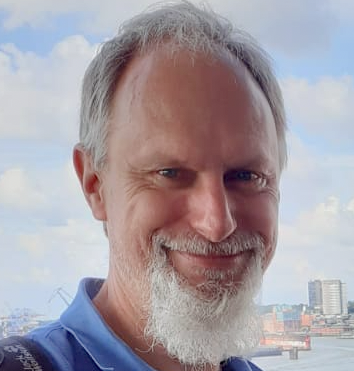 Dr. Dierk Niessing
Professor Dr. Dierk Niessing has over 25 years of experience in biomedical research and currently serves as head of the Global Research Network. He studied Biology and did his PhD at the Max-Planck-Institute for Biophysical Chemistry (Germany). After research visits at The Rockefeller University (New York City) and SGX Pharmaceuticals INC (San Diego), he became a research group leader at the Helmholtz Zentrum München. Since 2017 he also serves as head of the Institute of Pharmaceutical Biotechnology at the Ulm University (Germany). Both labs, in Munich and Ulm, use structural, biochemical and stem cell-based approaches to understand the molecular underpinnings of the PURA Syndrome.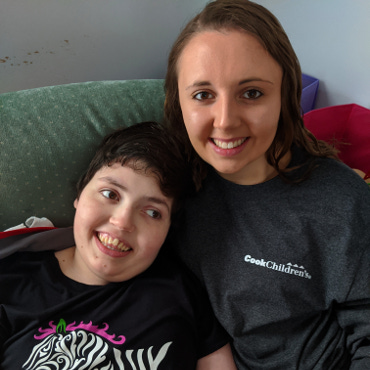 Emily Overfield
Emily Overfield is a PURA sibling. Emily's younger sister Megan was a part of the first group of 11 individuals who were diagnosed with PURA syndrome when Megan was 18. Emily has always been an advocate for Megan and all individuals with disabilities, but has been working to support and share information about PURA syndrome and the foundation since Megan's diagnosis. Emily lives outside of Philadelphia, PA and works as a data scientist by day, and a dance teacher by night.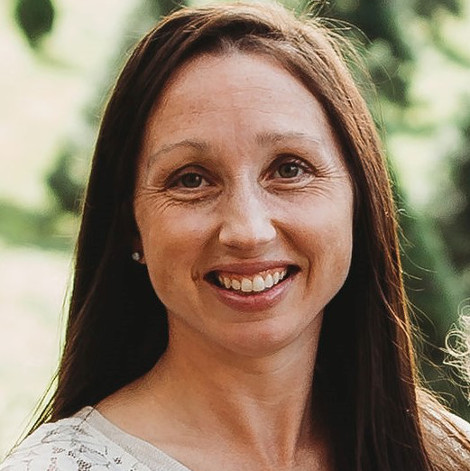 Kelly Coney Pacious
Kelly graduated summa cum laude with her BS, MS and DPT from Ithaca College. She has over 12 years of pediatric experience in a variety of settings and has been incorporating hippotherapy into her full-time treatment for 9 of those years. In addition to being a full-time treating therapist Kelly is Therapy Supervisor at Shining Hope Farms in Charlotte NC. She has served as a clinical instructor for physical therapy students from a variety of programs around the country. Kelly is a PATH, Intl Registered Riding Instructor and a Hippotherapy Clinical Specialist. She has served on several AHA committees and currently serves on the AHA Marketing and Social Media Committee. In her free time, Kelly enjoys spending time with her family and raising service dogs.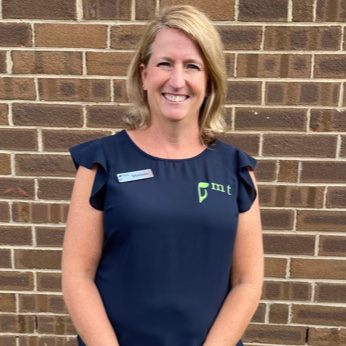 Melissa Reinhardt
Melissa Reinhardt, MSEd, MT-BC, Neurologic Music Therapist has worked as a clinical music therapist for over 25 years serving primarily preschoolers/school-aged children, adults and the elderly. Piedmont Music Therapy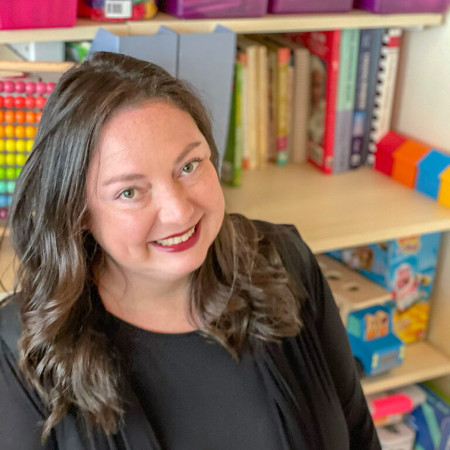 Rachael Rose
Rachael Rose is the owner and founder of Creative Speech Therapy NYC.  She is nationally certified through the American Speech and Hearing Association and state licensed in New York. She also holds the certificate of Teacher of Students with Speech and Language Disabilities (T.S.S.L.D). Rachael earned her bachelor's degree in Hearing and Speech Science from the University of Maryland and her Master's degree in Speech-Language Pathology from Loyola University. She worked for over 10 years in public schools, Early Intervention, Child Find, and sensory gyms. She expanded her work into the private practice sector in 2016. Over the last 7 years, she has earned 3 awards for post-graduate education work in the areas of pediatric feeding and speech/language with specialized training in orofacial myology PROMPT, SOS, Talk Tools level 2, and TOTs. Throughout her career, Rachael has focused on working with children with multiple disabilities and significant needs. Rachael speaks publicly about pediatric feeding, oral placement therapy, speech/language development, and social skills. She is a creative therapist who focuses on tailoring individualized therapeutic programs for each child based on her knowledge of traditional and innovative techniques. She strongly encourages collaboration with parents, teachers, and other therapists.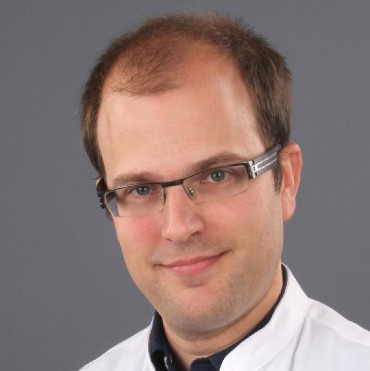 Rob Rouhl
Rob is a neurologist / epileptologist in the Academic Center for Epileptology as well as in the Maastricht University Medical Center+. He is also a visiting neurologist at an institution for people with intellectual disability. He is involved in clinical care for patients, scientific research and education at Maastricht University. Within the field of epilepsy, his special interests are epilepsy genetics, advanced treatments (neuromodulation, deep brain stimulation, epilepsy surgery), as well as epilepsy after a stroke.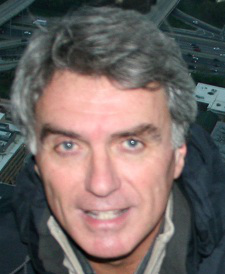 Guido Rubboli
Guido Rubboli, MD, is a neurologist and epileptologist working at the Danish Epilepsy Center in Dianalund, Denmark, and he is appointed Professor of Clinical Epileptology at the University of Copenhagen, Denmark.  His clinical activity involves primarily adult epilepsy, difficult-to treat epilepsies, genetic epilepsies, and epilepsy surgery. His main fields of research include clinical and neurophysiological phenotyping of epilepsy syndromes, phenotype-genotype correlations of genetic epilepsies, presurgical evaluation, neurophysiology of epilepsy.
He has organized several national and international meetings focused on the pathophysiology, diagnosis and treatment of  epilepsies. He is currently Co-Chairman of the Epilepsy Scientific Panel of the European Academy of Neurology and he is member of the ILAE Task Force on Transition in Care from Childhood to Adult. He is tutor and teacher at the Virtual Epilepsy Academy of the ILAE and member of the EpiCARE, European Reference Network.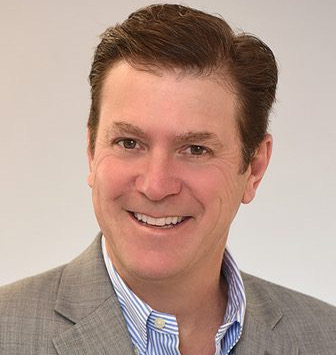 Anthony Ruzzo
Tony Ruzzo is a partner and Wealth Management Advisor in The V & R Group at Merrill Lynch Wealth Management. He is responsible for all of the Wealth Management Planning activities of the group. Tony is a CERTIFIED FINANCIAL PLANNER™ professional and holds the Chartered Retirement Planning CounselorSM designation and is a special needs financial advisor. Tony works with each client to create a written Wealth Plan to assist them in meeting their long-term financial goals. 
Tony was educated at Marquette University and Wagner College, where he received his BS. He was fortunate to have lived and studied General Medicine in Europe, graduating Cum Laude and receiving his M.D. degree in 1997.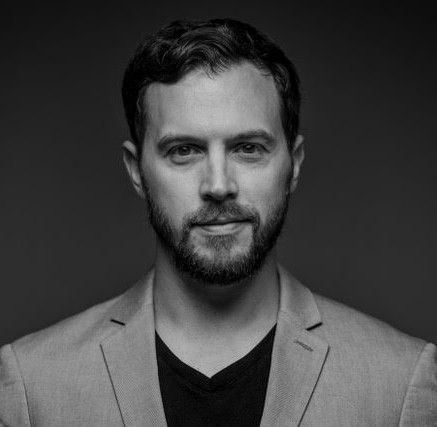 Dan Salvo
After graduating college with a B.S. in Business Administration, Dan created DP Studios Productions, an award winning photography, film production, and live streaming company. Over the past 15 years, he has captured millions of photographs, created hundreds of films, and consulted for dozens of businesses from around the world to develop their creative vision, brand identity, and content and communications strategy.
Coupled with strong attention to detail and a wealth of technical knowledge, Dan's storytelling and communication skills stand paramount in each of his projects. Clients rely on his ability to absorb large, amorphous concepts and goals, and convert those into actionable projects, effortlessly and creatively bridging the gaps between businesses, technology, and the people that bring them together.
Dan brings an innate ability to navigate within delicate and nuanced spaces, an invaluable mandate when working in the rare disease space. This capacity for capturing and communicating arcs of emotion is preeminent in his two documentary films, The Weight of a Mountain and At the Edge of Hope. These films required thousands hundreds of hours of filming and editing as well as the indelible trust of those featured. In return, these powerful projects provided viewers with an intimate glimpse into the world of rare disease, gene therapy, and the resilience of the human spirit.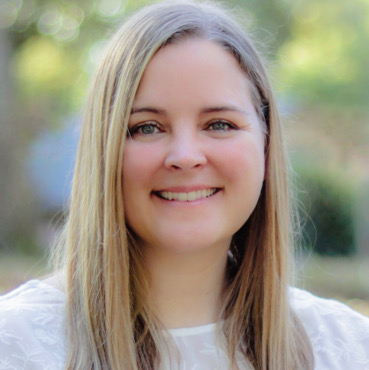 Amanda Shanks
Amanda is the President of the PURA Syndrome Foundation.  She is a Licensed Clinical Mental Health Therapist who owns a private practice in Charlotte, NC.  Amanda is passionate about the rare disease community, previously serving as the Director of Fundraising for the PURA Syndrome Foundation, founding and leading the Annual World Rare Disease Day Rally of Charlotte, and serving as a founding member of the Rare and Undiagnosed Network of Charlotte (RUNCharlotte).  She has represented the PURA Syndrome Foundation at various conferences hosted by Global Genes, NORD, and the EveryLife Foundation.  In addition to her rare disease advocacy work, she previously worked for and volunteered at the Mecklenburg County Jail and serves as an Elder at her home church, Avondale Presbyterian.  Amanda's daughter, Taylor, was diagnosed with PURA Syndrome in 2018 at the age of 2.5.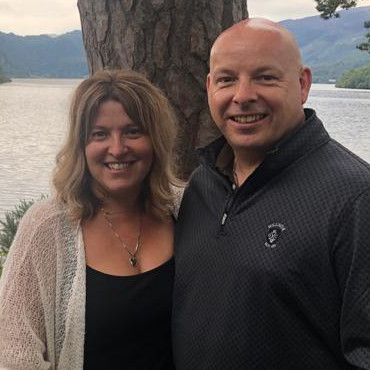 Kate and Phil Smith
We are Kate & Phil Smith, parents of Jack who is 23 and Sam who was diagnosed with PURA syndrome in January 2018, aged 17.
Kate was born in Salford on the 5th June 1972 and lived with her parents in Prestwich, Manchester until around 1992 when she moved to Haydock, Lancashire to live with Phil.
On leaving school at 16, Kate trained as a hairdresser but changed career and started to work in the NHS as a clinical coding clerk (Nosologist).  Kate worked at North Manchester General Hospital before transferring to the Royal Albert Edward Hospital in Wigan.
Not long after the birth of Sam, Kate left the NHS to work part time alongside Phil at Wealdpark Ltd, where she still works.
Kate is Sam's main carer, which, as many of you know, is a fairly full-time job in itself.  Since getting Sam's diagnosis in 2018, Kate has done a lot of research into PURA syndrome and has arranged many of the medical appointments with the various consultants Sam needs to see.
 Phil was born in Whiston on the 5th January 1968 and lived with his parents in Haydock, Lancashire until setting up home with Kate around 1992.
Phil trained as a mechanical engineer and has been with Wealdpark Ltd since 1989, becoming a co-owner with his father and brother in 1995.
In his spare time, Phil is a keen golfer.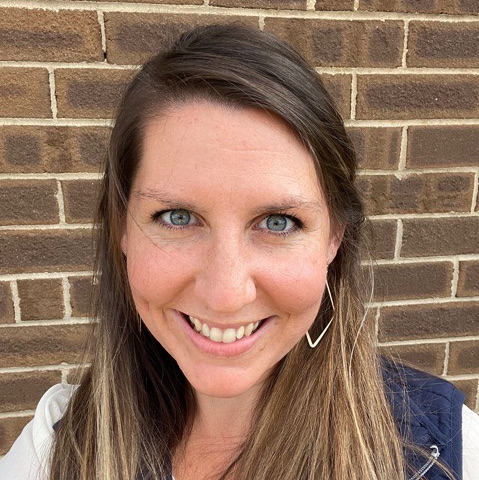 Miriam Tart
Miriam Tart, MMT, MT-BC works with children in mental health, school, and individual settings, often using musical improvisation as a means of communication for individuals who may communicate beyond words.
Piedmont Music Therapy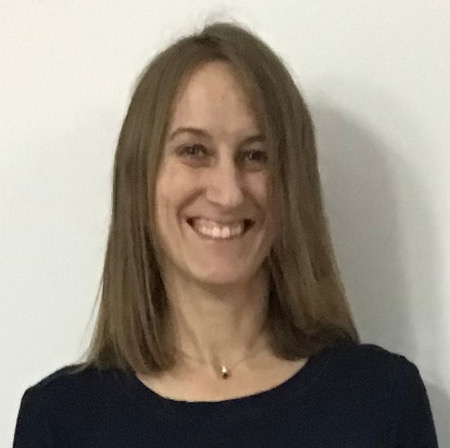 Caroline Thorpe
Caroline Thorpe is a qualified English teacher who has been teaching in Spain for over 20 years. When she began her career she became aware of the many diverse needs in education and encountered opportunities and challenges. She knew she could make a difference.
She directed her focus and specialized in Special Education Needs and began studying and exploring psychology and cognitive behavioral therapy. Caroline has had a personal battle with mental illness. Based on her own experiences and coping skills, she became interested in how her experience could be developed into a program that would educate and help others with similar issues.  Caroline continues to explore ways and techniques to approach mental health as a daily life skill. Mental and physical health are key elements to living a happy, fulfilled life.
She is writing a book about her experiences and continues developing and teaching techniques to Finding Your True Self. 
Caroline is the mother of two wonderful children – her son is a PURA boy and she is grateful to be part of the amazing PURA world.
Melissa Vaught
Melissa is a mother of two, her oldest is Taylor who is 27 years old and was diagnosed with PURA Syndrome in 2016.  Taylor's younger brother TJ is 24 and a graduate from the University of Washington currently working as a financial consultant.  He is the leader of Young Life Capernaum, which is a social group for young adults with special needs.  Melissa is a full-time caregiver for her daughter and blessed to have such a special child.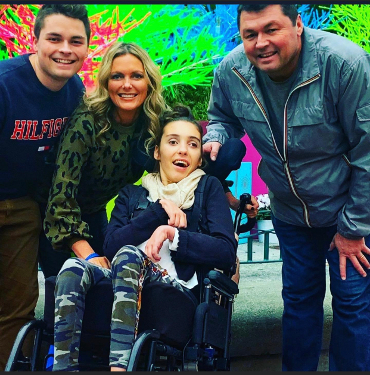 Todd Vaught
Todd is the Vice-President of the PURA Syndrome Foundation. He is a District Manager for Waste Management with 27 years of service.  Todd joined the board two years ago in an effort to help in any way to make a difference in the lives of our PURA families.  Todd's daughter Taylor is 27 years old and was diagnosed with PURA Syndrome in 2016.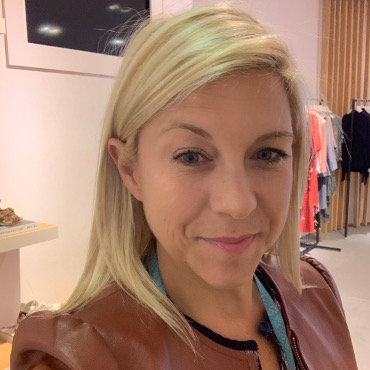 Jean Weinberg
Jean B. Weinberg lives with her husband and three children in New York City. A graduate of Georgetown University, her career began at CNN and has spanned various roles in communications from politics to public health.