Schedule
PURA Syndrome 2022 Virtual Conference | June 10–13 & 18
Over the conference week, we'll engage in a lot of discussions and have opportunities to ask important questions. We'll draw on the collective experience and insights of our scientists and families through open dialogue. We'll have open and important conversations, learn from the experts and each other and uncover the inspiring people who are part of our community.
All times listed are in Eastern Daylight Time (EDT). We have also provided Coordinated Universal Time (UTC) / Greenwich Mean time (GMT) below, but please check your local time zone to the EDT time listed to be sure you have the correct time. Schedule is subject to change.
Submit a Question
Opening
Virtual Scavanger Hunt
Gather your family and join us in a rollicking virtual ride around the world as we search for objects in the most likely and unlikely places! Don't miss the fun and a chance to team up with other PURA families on this amazing adventure!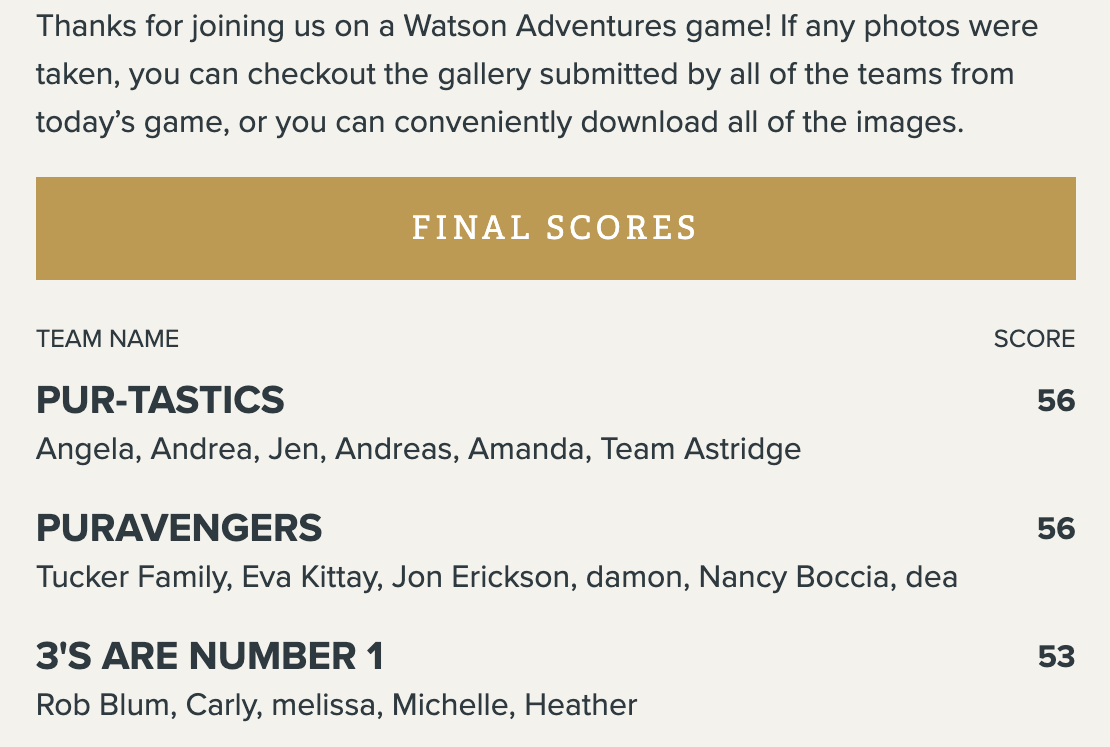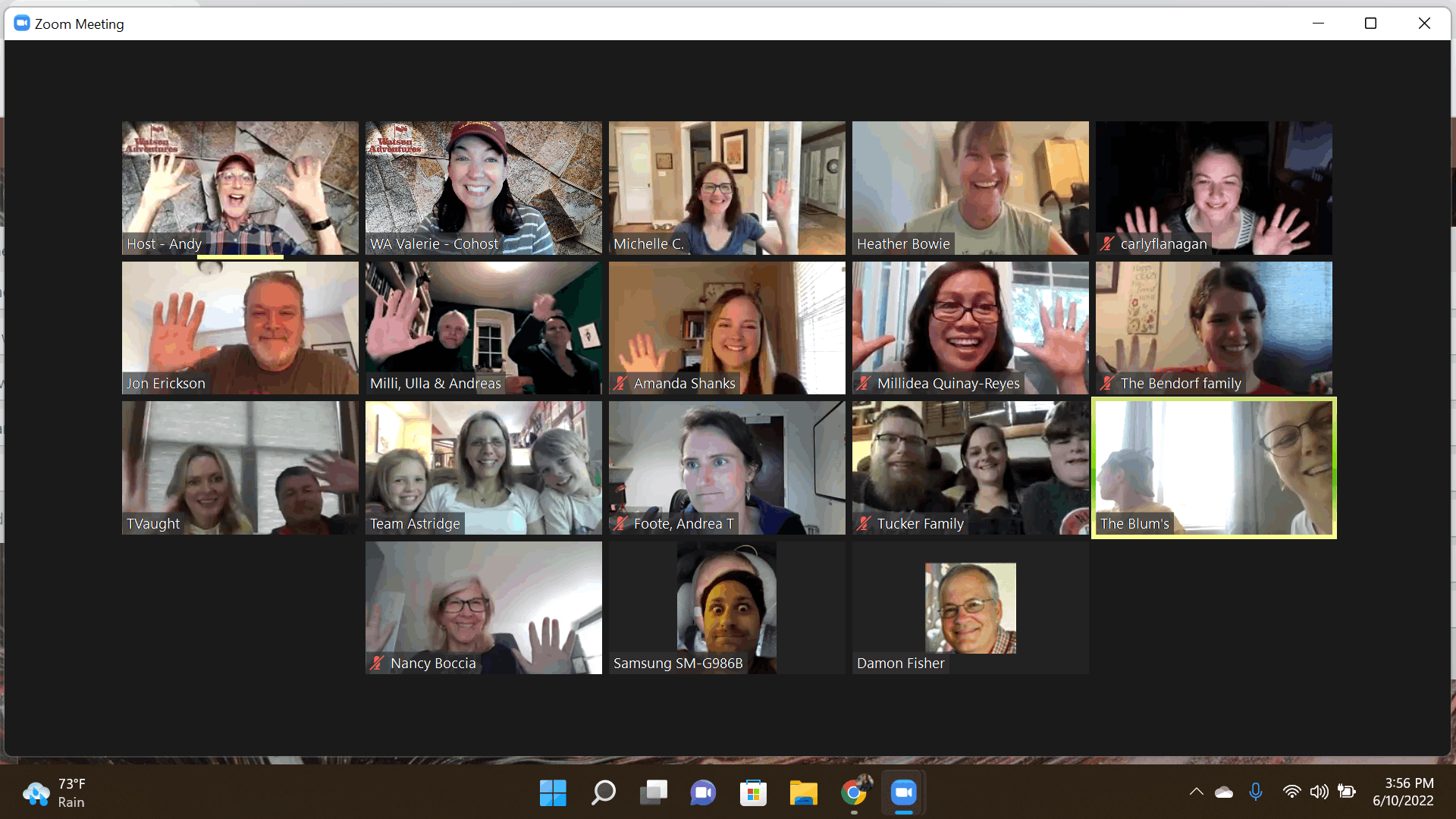 To view the video of this session, click the Opening Remarks video above and go to the 34:22 time mark.
*This session will NOT be recorded*
We've seen the kindness, support and compassion you show others. We see how you've championed your families and provided them with the affirmation that they've needed to adapt and thrive. We'd like to ensure that you're giving yourself the same things and to give you an opportunity to turn more of that kindness on yourselves – goodness knows, you absolutely deserve it. In this session, Shahroo will demonstrate simple ways that you can create new behaviours of your choosing – ones that last. All you need to do is bring a notepad and pen, as well as some idea of a change you'd like to make. Shahroo then guides you step by step to complete a series of written exercises designed to help you get going – and stay going.
A genetic diagnosis is usually the start of your journey into the world of PURA. While the diagnostic letter from your geneticist contains important information, it seems to be more of a cryptographic puzzle than an understandable explanation. In this short video, Dr. Dierk Niessing will explain the logic behind it and show you how to interpret such a genetic diagnosis letter.
Antibodies against PURA and PURB – Making the Invisible Visible
Antibodies are a crucial component of the immune system, which is a defence mechanism against bacterial and viral pathogens such as SARS-CoV-2. Antibodies can bind to intruding pathogens with high accuracy and mark them for their elimination. Scientists can utilize this feature of antibodies as biotechnological tool to tag cellular components they are interested in and make them visible under the microscope. In this presentation, we will demonstrate how antibodies are used to make the PURA protein or its close relative PURB visible within cells. With the help of a so-called fluorescence microscope, we can observe both proteins in cells. Because cells are divided into compartments with different functions, observing the respective location of these two proteins in the cell can give insights into their functions. Our studies revealed that PURA is primarily located in the cytoplasm and may contribute to transporting molecules across the cell. In contrast, PURB is strongly located in and around the nucleus. The nucleus contains the genetic information in form of DNA and harbors proteins necessary for maintaining DNA integrity and reading the information saved in the DNA strand. Hence, although very similar in their structure, PURA and PURB might take on different roles in the cell. These specific antibodies not only help us to understand PURAs and PURBs molecular function in the cell but also give us the opportunity to investigate patient cells and compare them to healthy cells with non-mutated PURA protein.
Eating is fundamental to life and the parent-child connection is often formed during feeding times. When eating is difficult, feeding can become the worst part of your day. You may dread mealtimes. You may lay awake at night worrying that your child will never learn to eat.
In this talk, you will learn how children eat. You will also learn what feeding therapy should look like and what to expect from a feeding therapist. Finally, you will acquire techniques to make mealtimes less stressful and more inclusive for your child. You will see, through videos, how Rachael successfully taught one child with PURA to eat.
Making an Impossible Gene Therapy Possible: Our Pre-clinical Journey for Rett Syndrome (RTT)
*This session will NOT be recorded*
RTT is a neurodevelopmental disorder caused by mutations in the dose-sensitive transcription regulator MeCP2. For years, researchers have pursued various strategies to maintain the efficacy of MECP2 gene therapy while mitigating deleterious side effects associated with supraphysiological MeCP2 expression. These challenges have proven to be a catalyst for innovation. Dr. Sinnett's recent paper in Brain discusses how this innovation can pave the way for treating other rare disorders. Conflict of interest: Dr. Sinnett receives inventor royalties for published intellectual property discussed in this presentation.
Roundtable Parent Discussion: The Impact of External Factors on Our Children's Health and Behavior
*This session will NOT be recorded*
Together we are stronger and we are always stronger when we share information. This session is an opportunity for parents or caregivers, to share and learn from each other about different experiences we have had in which external factors have been a key element in their PURA child's health or behaviour.
To help us prepare for this interactive session, please submit any questions, successes, failures, or other personal experiences you have had as we all travel this PURA road together. Your insights will help start the conversations!
The PURA syndrome global patient registry was formally launched in January 2022. Dr Hunt and Prof Baralle will explain why the patient registry is important, how it operates and what it is expected to achieve in the long-term. Although still in its infancy, some early feedback will be provided from the data collected over the first few months of operation.
Food is Medicine® is The Center For Discovery's philosophy that brings together farmers, chefs and nutritionists to cultivate a food program that promotes health, healing, and quality of life among our students and those who reside here. Long ago, we understood the power of food and the relationship between health and nutrition, which has been at the forefront of our care model for decades. Now more than ever, as we continue our revolutionary research on the ways in which food can be employed to promote health, healing, and well-being, The Center for Discovery® is in a unique position to share this philosophy with the world.
Dr. Jessica Duis will present on the potential avenues of therapeutic development and where we might meet some challenges as the field inches towards personalized medicine.
Neonatal hypotonia poses a challenging clinical dilemma owing to the multitude of possible diagnoses that can be either central or peripheral in nature. The first diagnostic modality available to the treating physician is the physical exam which can often help elucidate the underlying pathology, which is supported by the perinatal history, laboratory and genetic investigations, and brain imaging. Among the challenges faced by treating clinicians include: evolution of the neurological exam, multiple confounding factors in the perinatal history (infection, perinatal depression, resuscitation), long turnaround time of genetic tests, and nonspecific test results. We present the case of a child that was ultimately diagnosed with the rare PURA syndrome and demonstrated a typical constellation of clinical features such as hypotonia, apnea, hypoventilation, poor feeding and temperature dysregulation. The child underwent multiple diagnostic (video EEG, oropharyngeal swallow study, airway evaluations, polysomnogram, muscle biopsy, genetic testing, brain imaging) and therapeutic interventions (Nissen fundoplication, gastrostomy tube placement, pyridostigmine initiation) to progress with care and ultimately underwent an electromyography with nerve conduction study which was abnormal.
Meet-up – Spanish Speaking
*This session will NOT be recorded*
¿Eres de habla española? Únete a nuestro meet-up en la que tendremos a Angels Ponce como invitada. Tenemos la oportunidad de compartir con ella y poder hacer preguntas directamente a ella. ¡Es una oportunidad que no te puedes perder!
*This session will NOT be recorded*
Join Jesse Jude in her first meet-up to start off her amazing role with The PURA Syndrome Foundation and find out exactly what she will be doing for us all. You do not want to miss it.